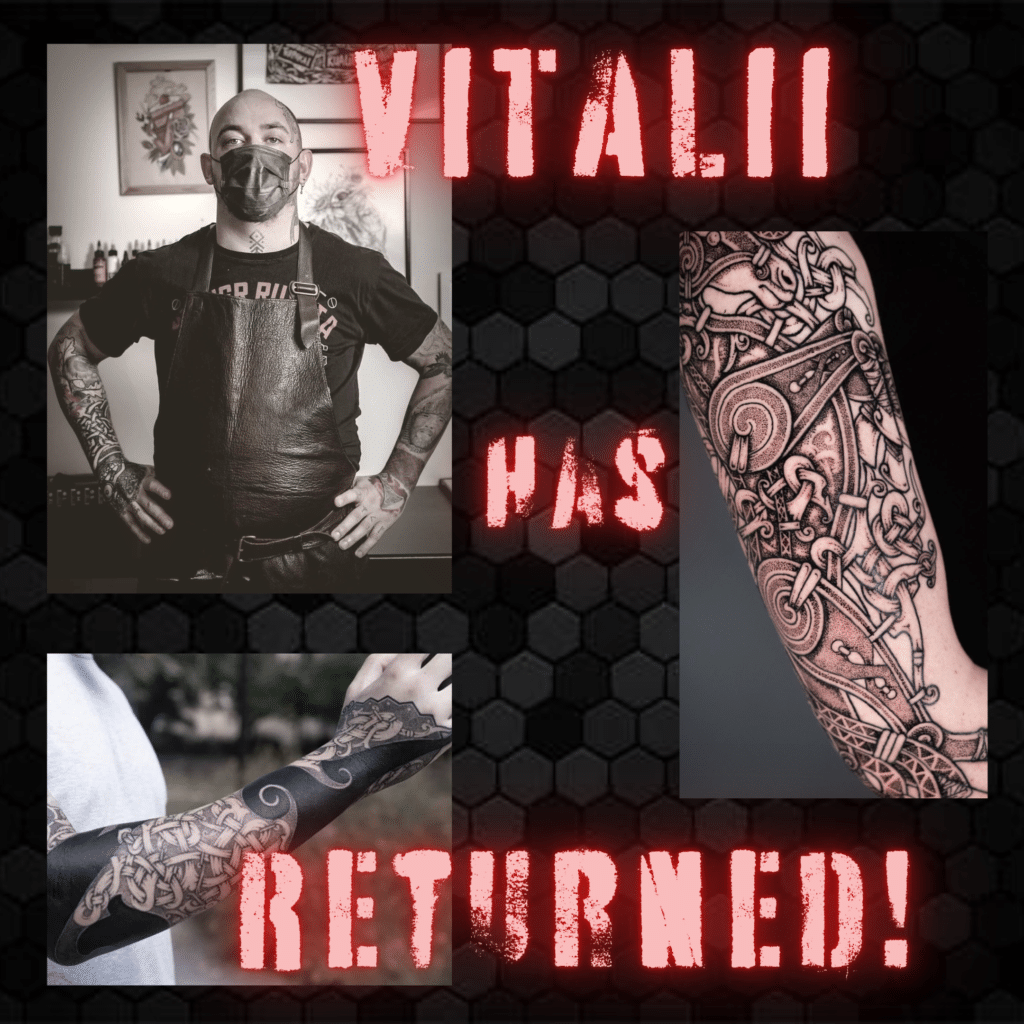 It is Lucky Bamboo Tattoo's absolute pleasure to welcome artist Vitalii back to the studio as a part of our family! He's back and eager to get tattooing immediately! We expect his schedule to start to fill up fairly quickly, so now is the time to get some time with him on the books.
Vitalii specializes in hand drawn Norse works of art, but he certainly is skilled in other areas. He will be taking consultations along with tattoo booking appointments. You can call the studio at 801-497-9700 or click the link https://luckybambootattoo.com/contact to set up an inquiry with Vitalii or any of our other artists.
Book with Vitalii for great stories, conversation and more importantly, a fantastic tattoo! Contact the studio today!!