Long before we had tattoo machines and all of the wonderful accessories we have today, people had a much simpler method for tattooing using bamboos. Today this type of tattooing is
achieved by attaching very fine needles to the end of a thin piece of bamboo using cotton. The needle is dipped into the ink and then very gently tapped into the skin.
Although nobody is 100% certain where this method of tattooing originated from, it is believed to have come about during the Khmer period around 3000 years ago. Mummies from the Ibaloi people have been found in the Philippines with bamboo tattoos still visible, decorated with animals and geometric designs.
Thailand has a very rich history associated with bamboo tattoos. Bamboo tattooing began for them in the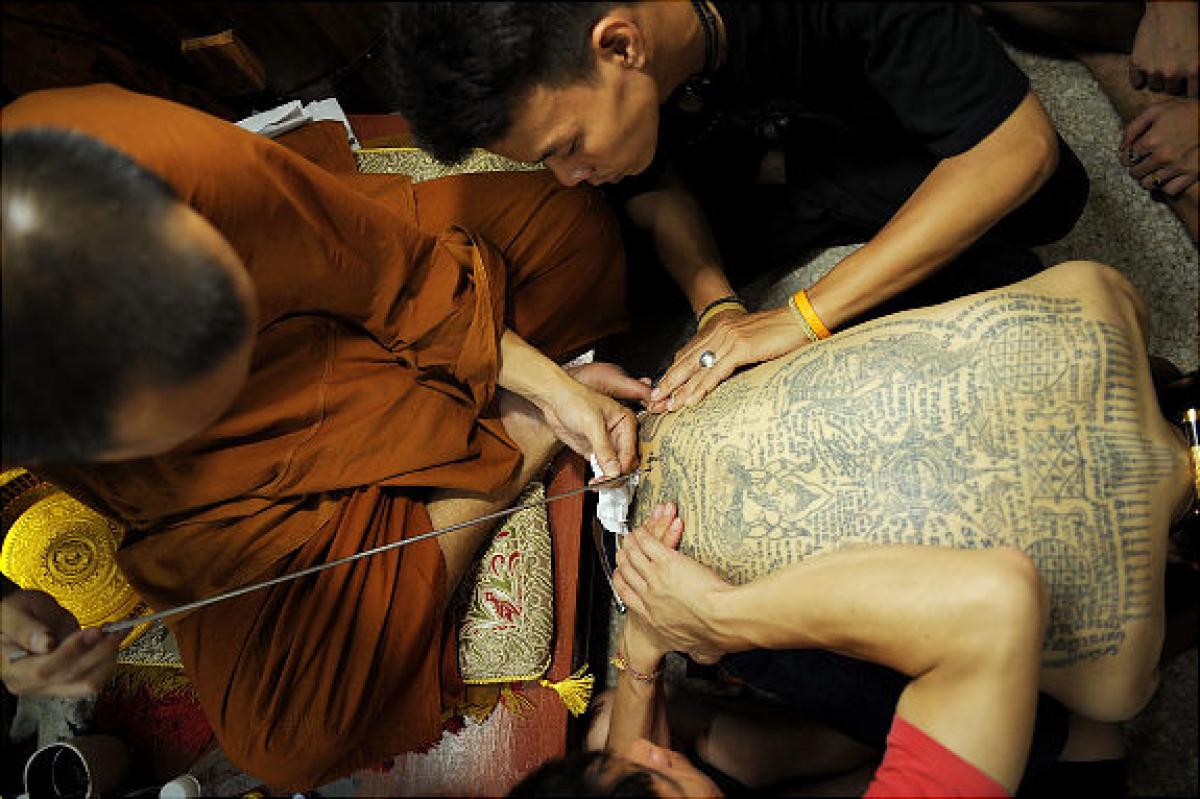 Buddhist temples. Many monks would receive religious text bamboo tattoos from grand master monks for protection!  Not only did it offer them protection, but also represented their dedication to their faith.
Many soldiers would travel to be tattooed by the monks, getting tattoos that represented strength, protection or invisibility. There are even legends stating that Thailand has never been occupied as the Thai soldiers are warrior ghosts who cannot be seen or killed by the enemy due to their protective tattoos.
This form of tattooing continues to carry on throughout time because for many it is more primal and spiritual to be tattooed with this method, carrying deep meaning regarding people's virtues, blessings and prayers. When monks would do bamboo tattoos they followed a ritual for each one, blessing the stencil, needle and bamboo itself! Once the tattoo was completed a prayer would be whispered over it, bringing protection, happiness, luck and wealth.