SOMETIMES WE ALL NEED HELP WITH NEW TATTOO IDEAS
How about some new tattoo ideas, but before anyone gets bent out of shape, no, tattoos aren't gender specific. If you're a 6 foot 8, 350 pound hairy dude, and you want a butterfly lower back tattoo, you go for it. Nobody is saying you can't get it. Frankly, I think a lot of people would like to see that tattoo. Let's not pretend, however, that some tattoos are seen more often on men and women. It's not a big secret.
If you're fresh out of ideas, or just need a list to read to get an idea, we'll provide some below. Let's start with the ladies.
TATTOO IDEAS FOR WOMEN
FLORAL PIECES: Whether you get a colorful floral piece, or a mournful black & grey rose, you can't go wrong with a well done floral tattoo.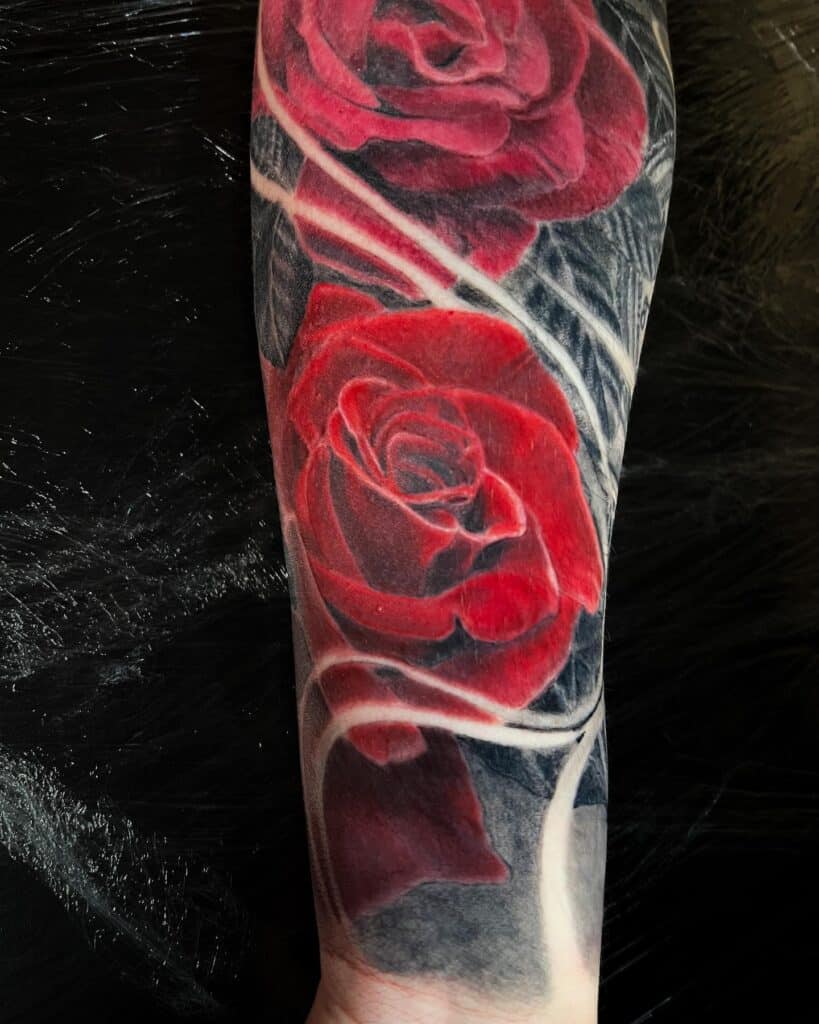 WATERCOLOR: When done by a skilled artist, watercolor tattoos are both eye-catching and a good conversation starter.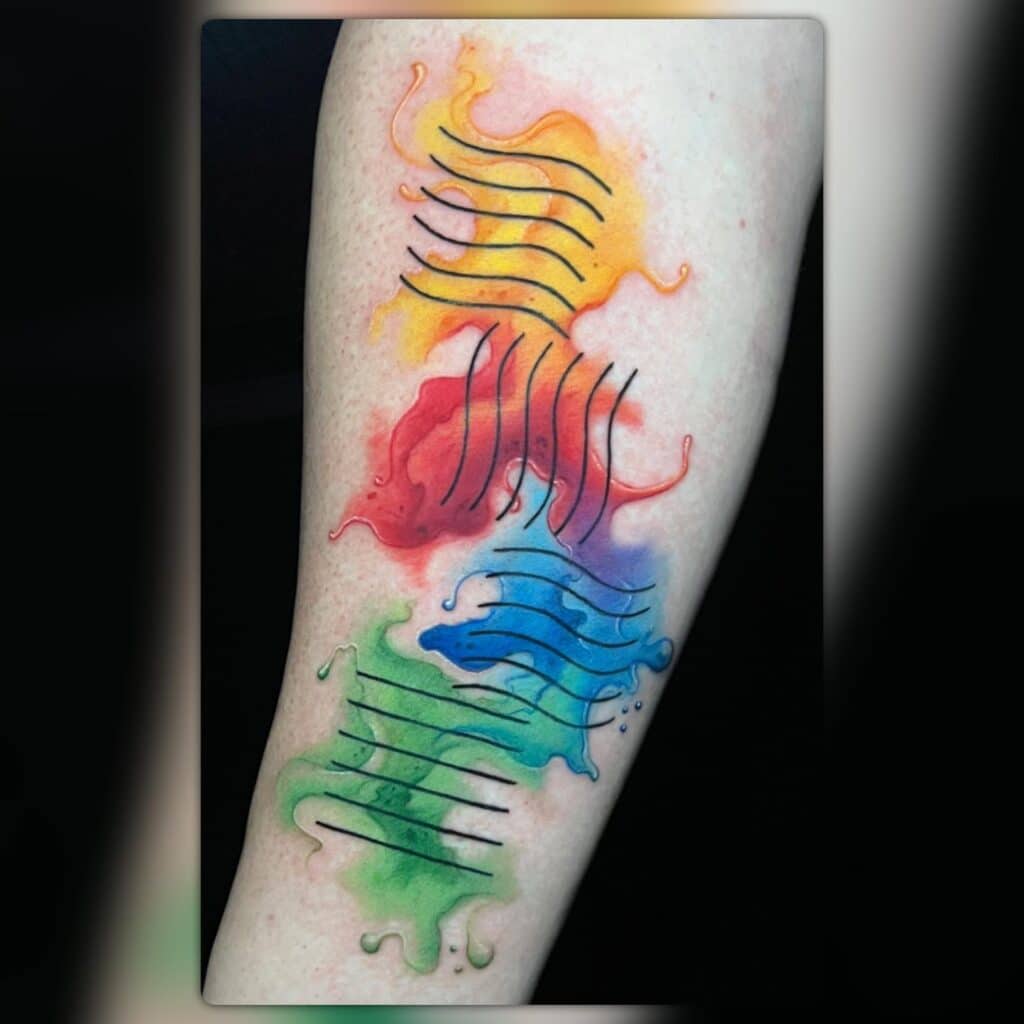 BUTTERFLIES: Realistic, artistic, illustrative, watercolor, 3-D and so on, a butterfly tattoo is a great choice.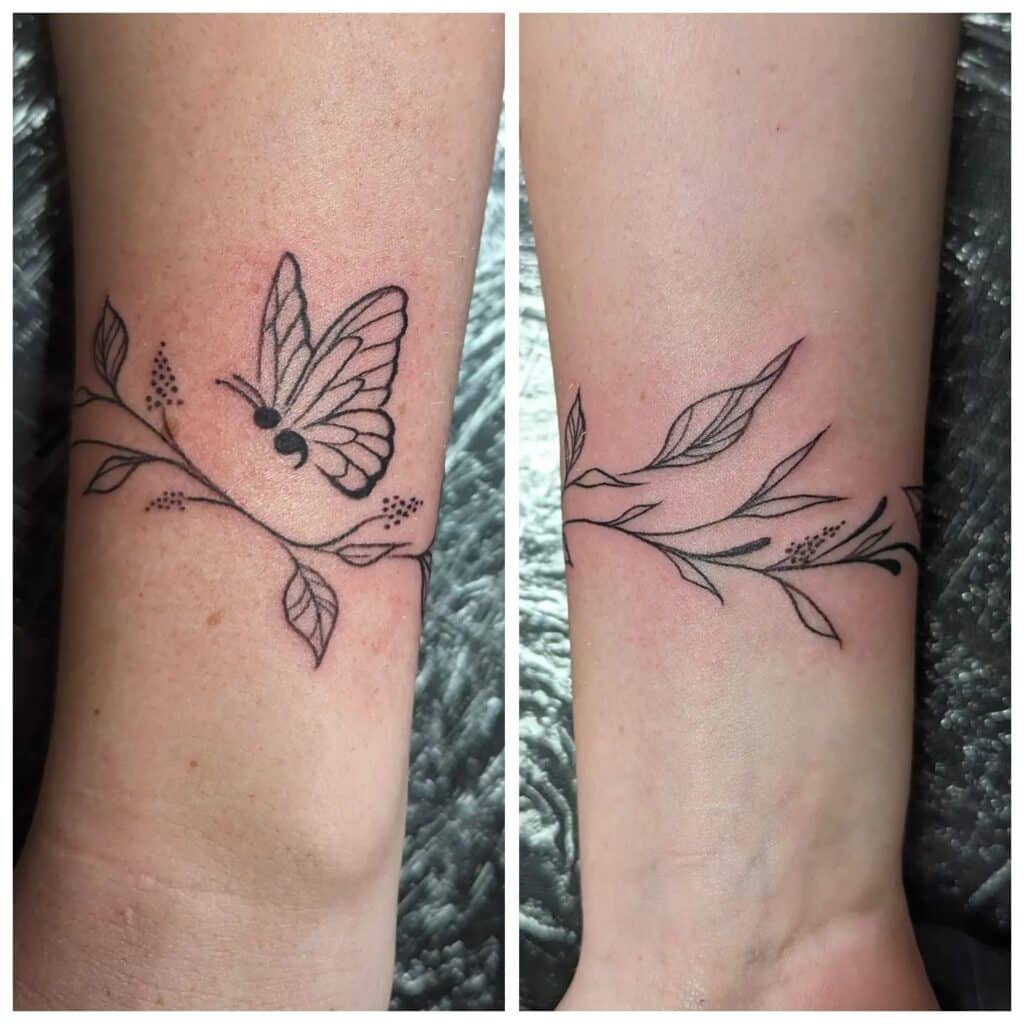 FINE-LINE: A delicate fine line tattoo is a great idea for a first-timer who is still feeling out the world of tattoos. However, they're also great for someone who's been getting tattooed for years.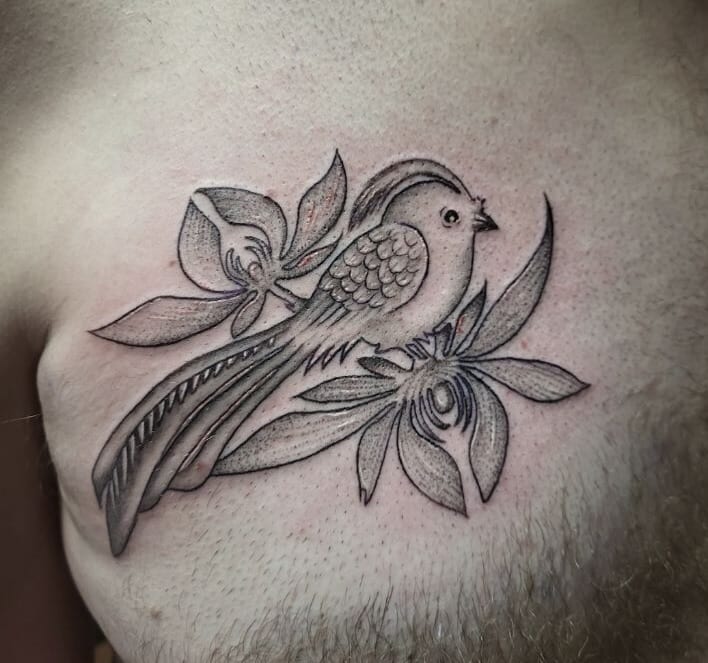 MINIMALIST: Like a fine line tattoo, minimalist tattoos are also great for people new to tattoos, or people that want a tattoo but don't want anything that's too bold.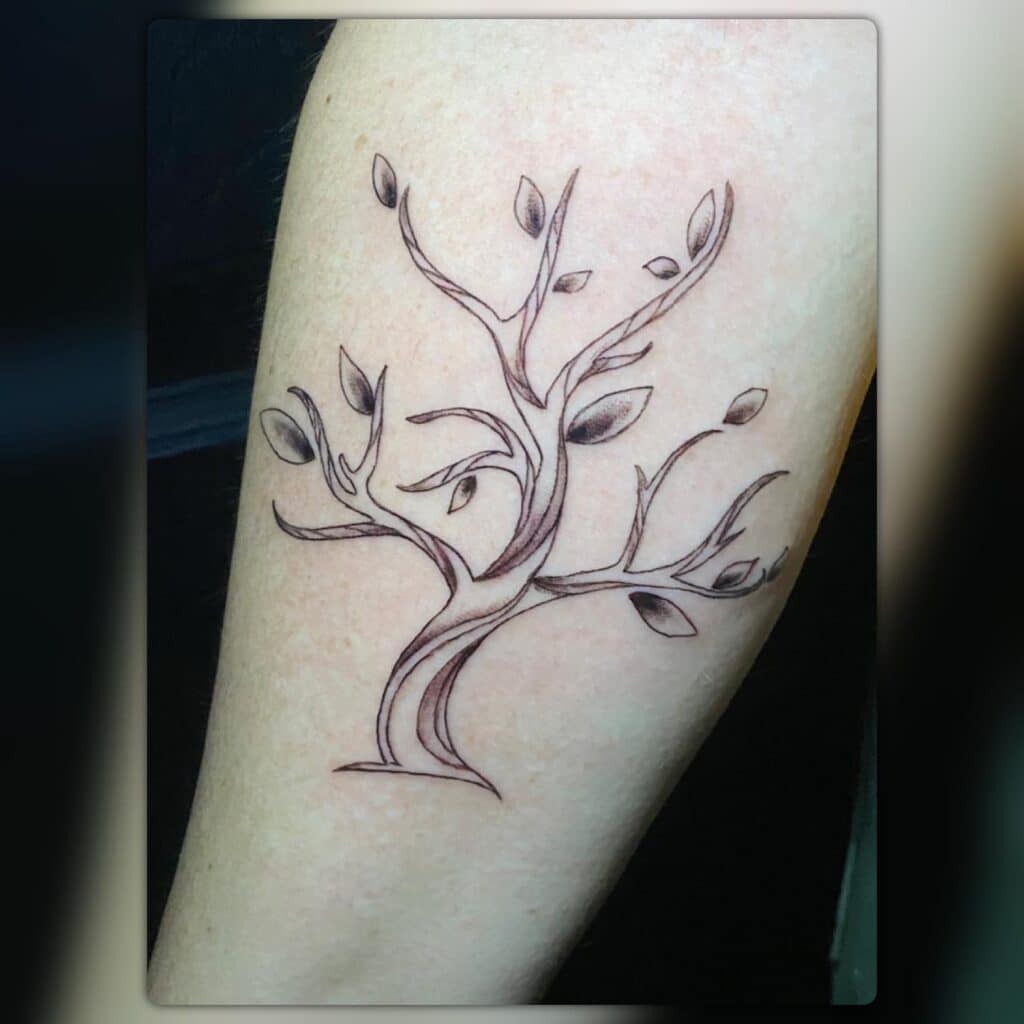 ANIME: Anime tattoos are a fun way to express your love of Japanese animation, the style and the characters.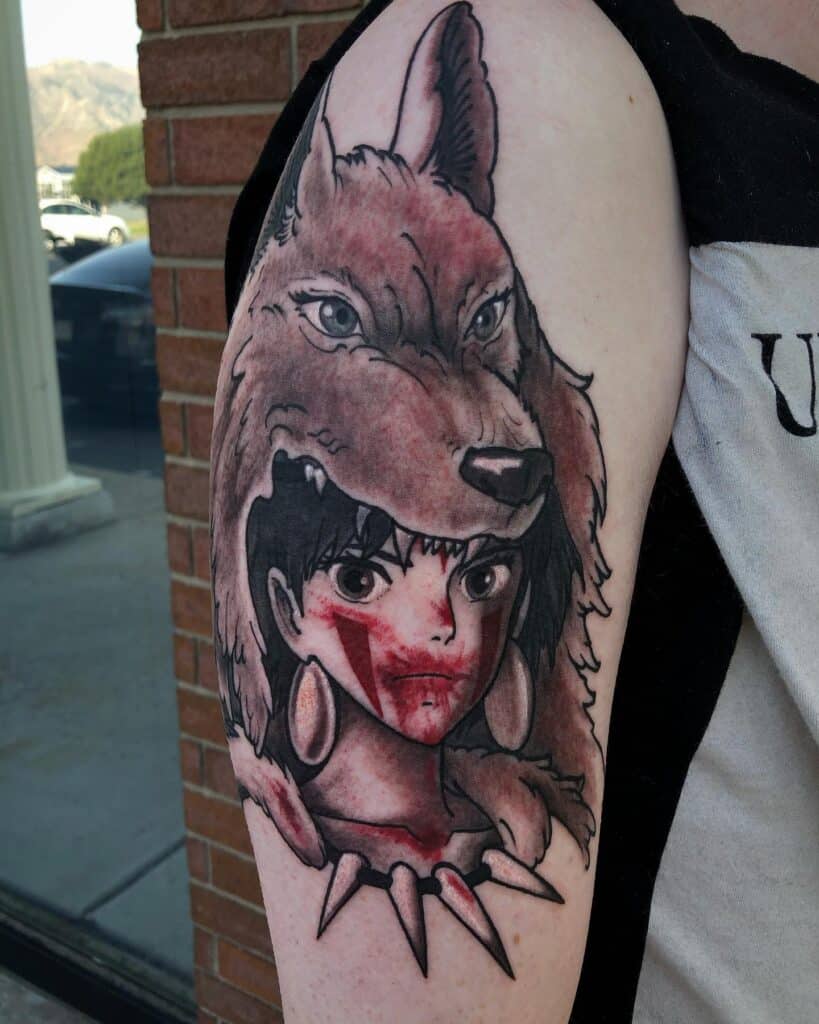 FUN: A small friendly ladybug, Pooh bear, a simple emoji, what have you, can be a great way to express yourself.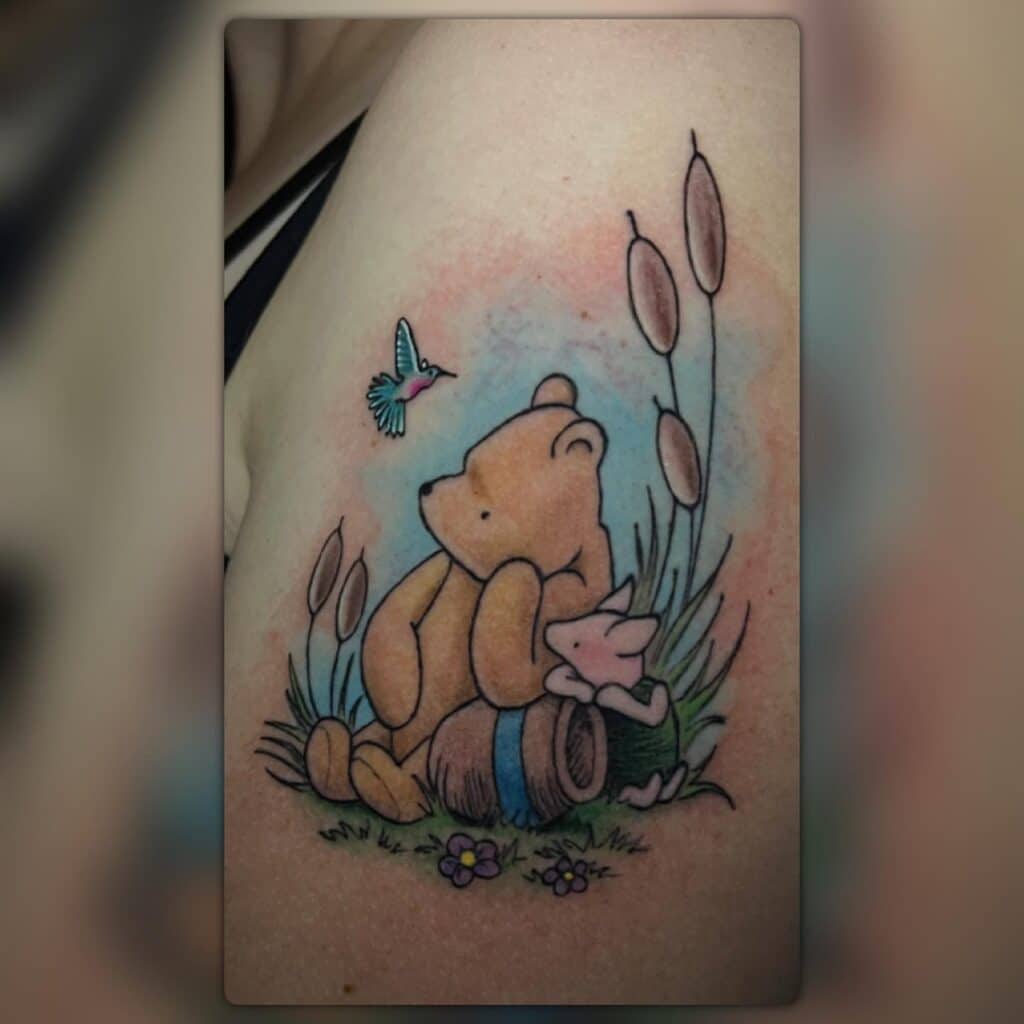 MATCHING/FRIENDSHIP: You and your closest friend(s) can decide on a design idea and have your artist give you the same thing. You can also get a variation of the same thing, or put them in a different location, so that you aren't exactly the same.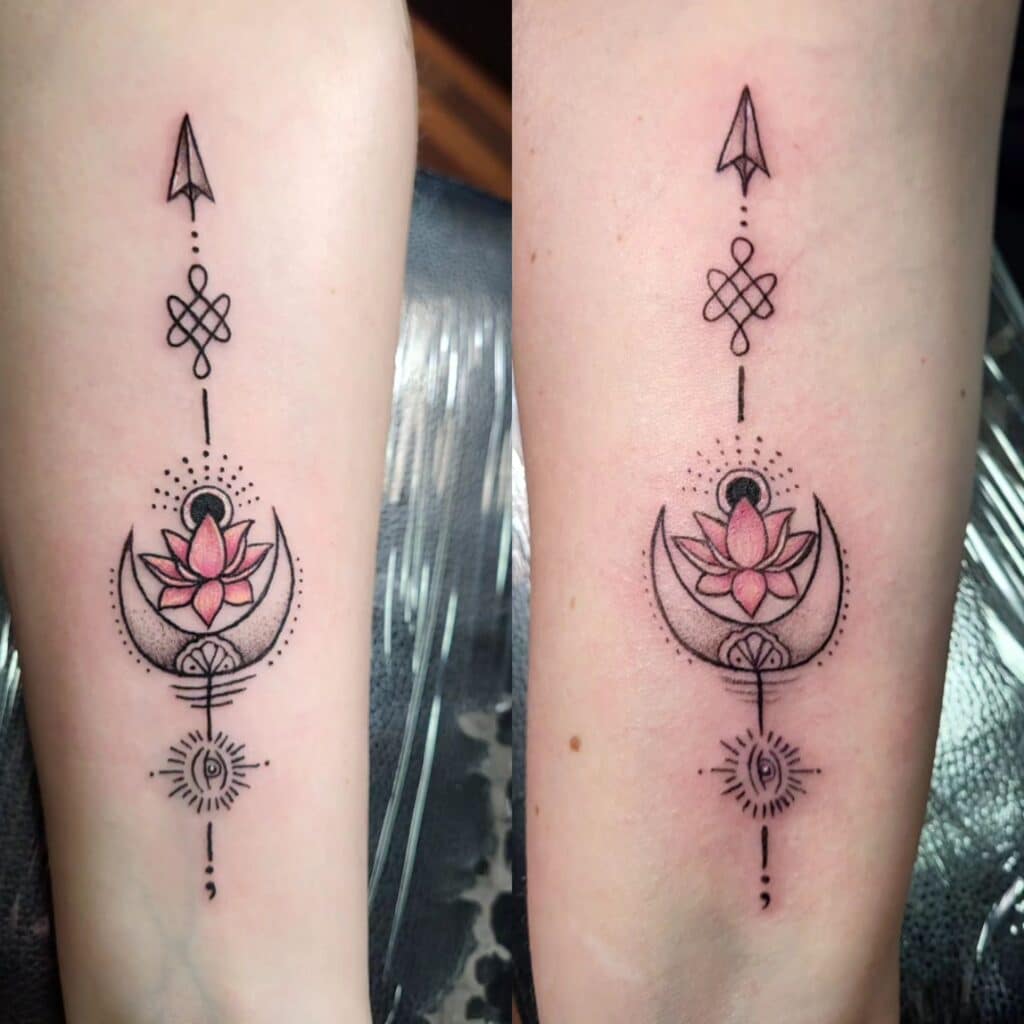 DELICATE/SMALL: A small and delicate tattoo is great for someone that wants something done, but subtle.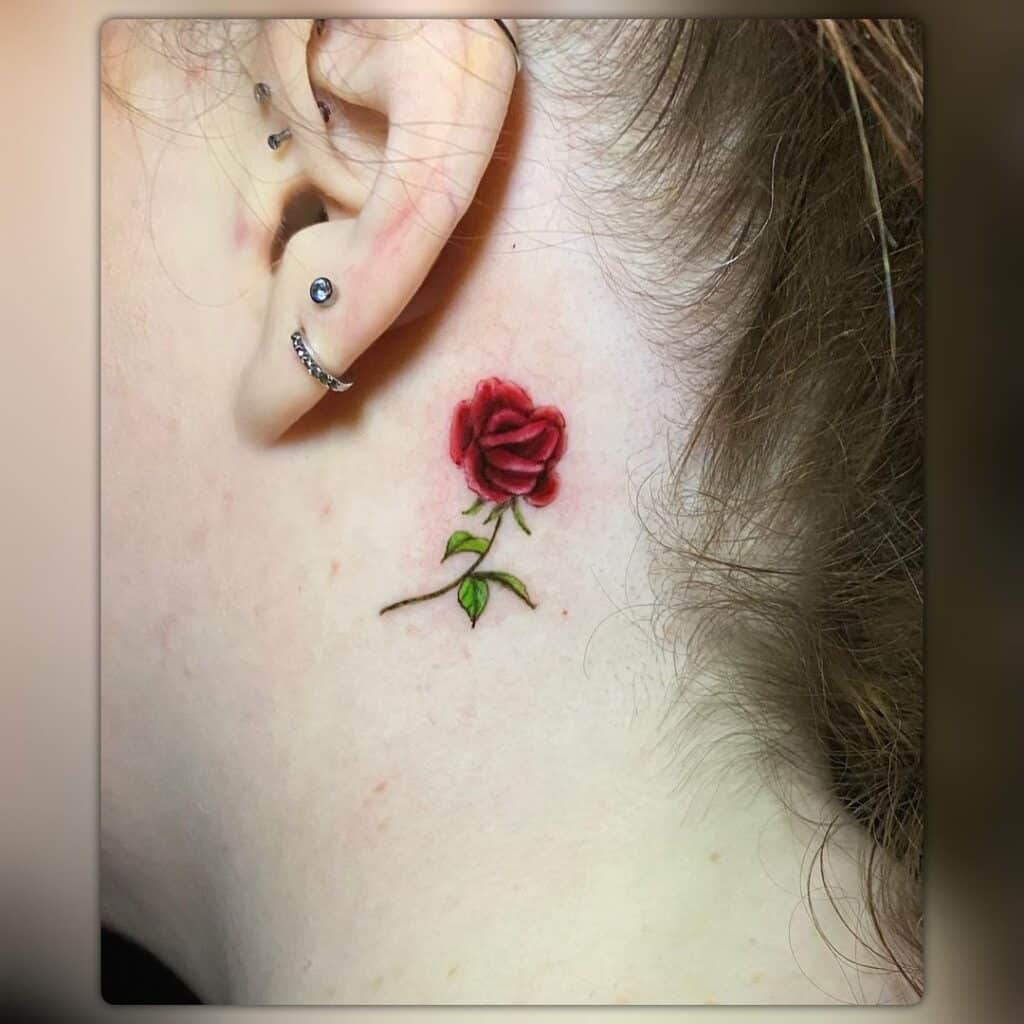 MANDALA: Mandala's are beautiful and intricate, much like you ladies.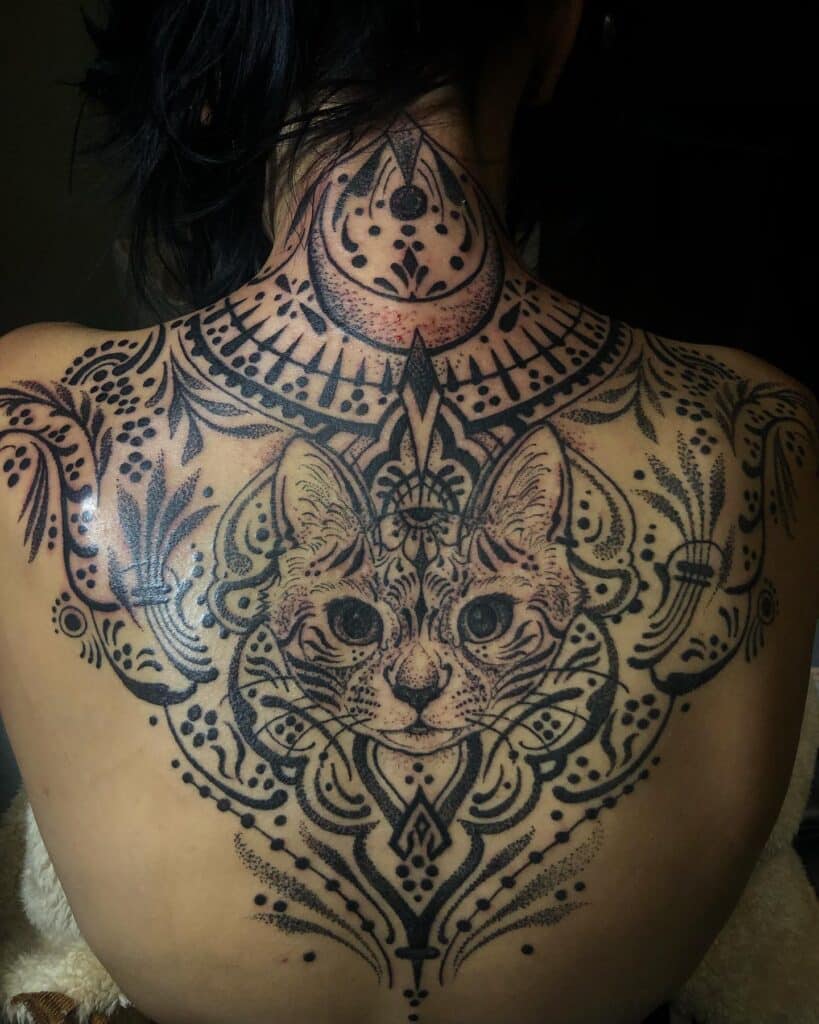 LOCATIONS: A good spot could be on the forearm, wrist, upper arm, upper back and ankle.
TATTOO IDEAS FOR MEN
NORSE: Whether you want a Nordic style band, or the portrait of Odin, a good Norse tattoo can look great.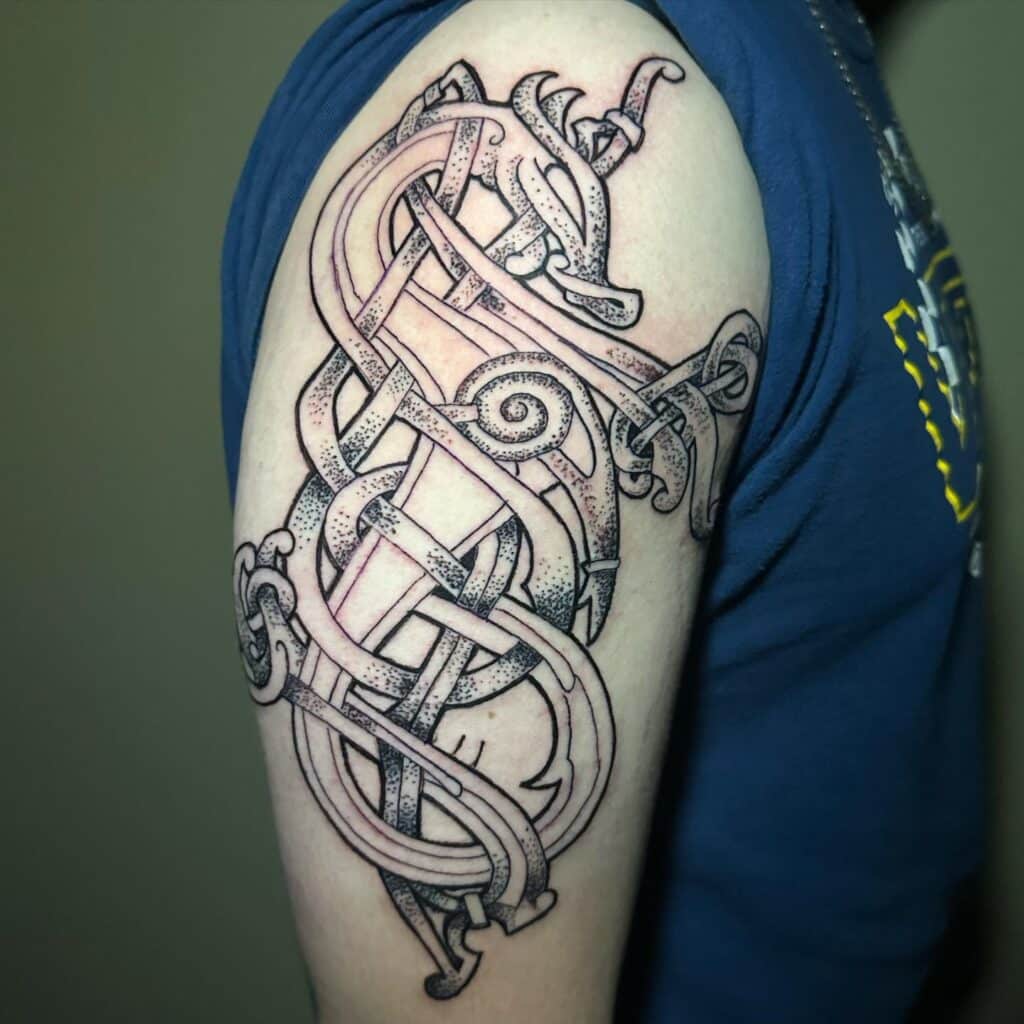 ARM BAND: Arm bands can be of practically anything. Go old school 90's and "tribal" or barbed wire. Or go something more unique, something nobody has seen before.
FULL SLEEVE: If you plan out a good concept to share with your artist, with time and a little pain, a great sleeve can be striking.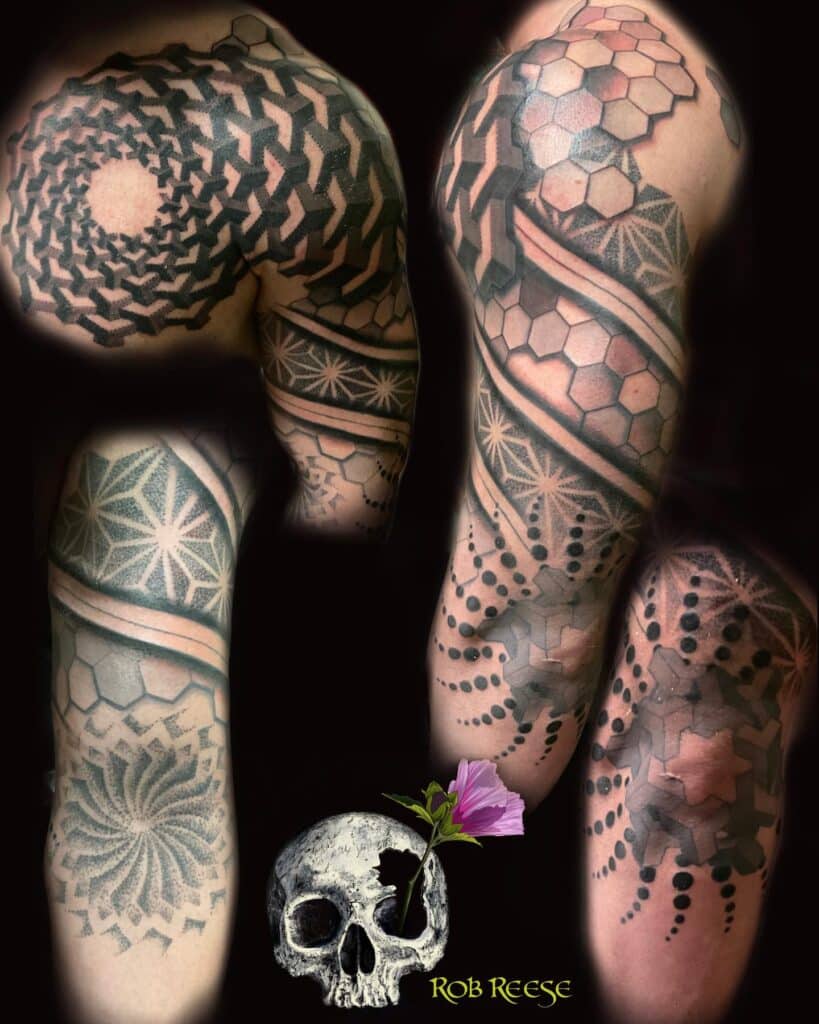 BIO-MECH: A good bio-mechanical tattoo can be many possibilities. HR Geiger inspired, or something completely different, bio-mech pieces look awesome when done by the right artist.
TRASH POLKA: The seeming chaos behind these clever tattoos actually have intricate meaning behind each little image, tying the whole thing together.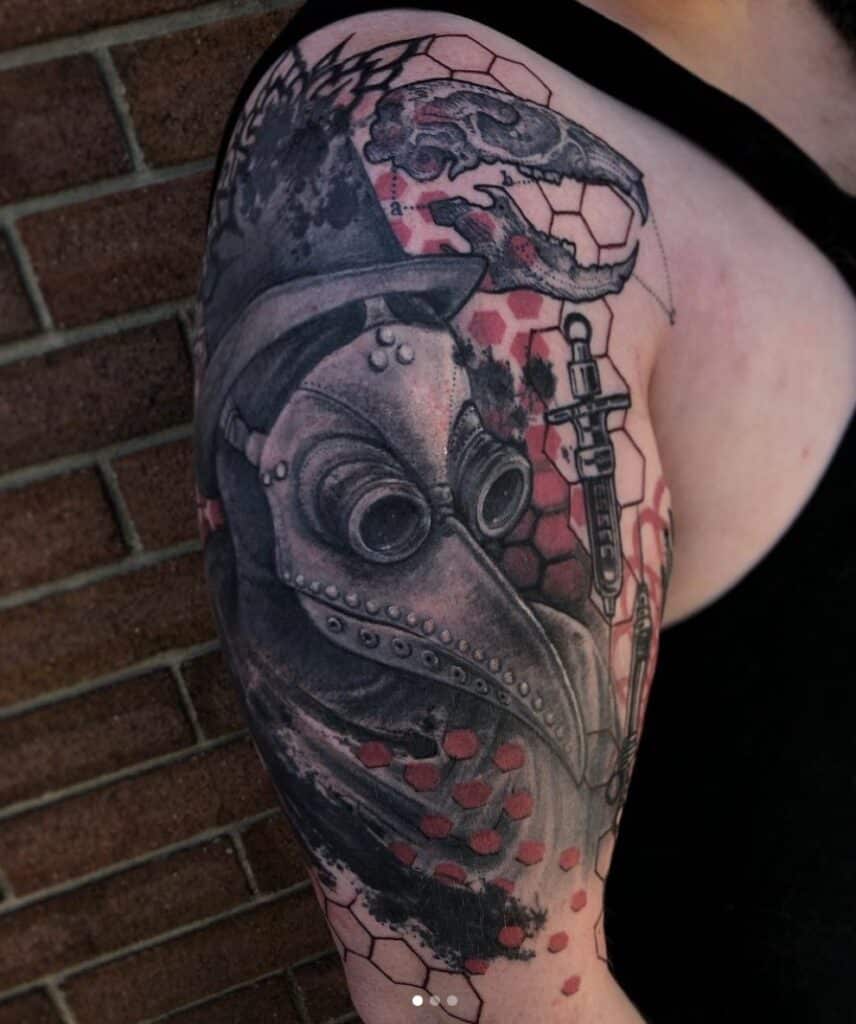 DARK ART: Dark art tattoos are often impressive and unique, since an artist can create something completely new for you.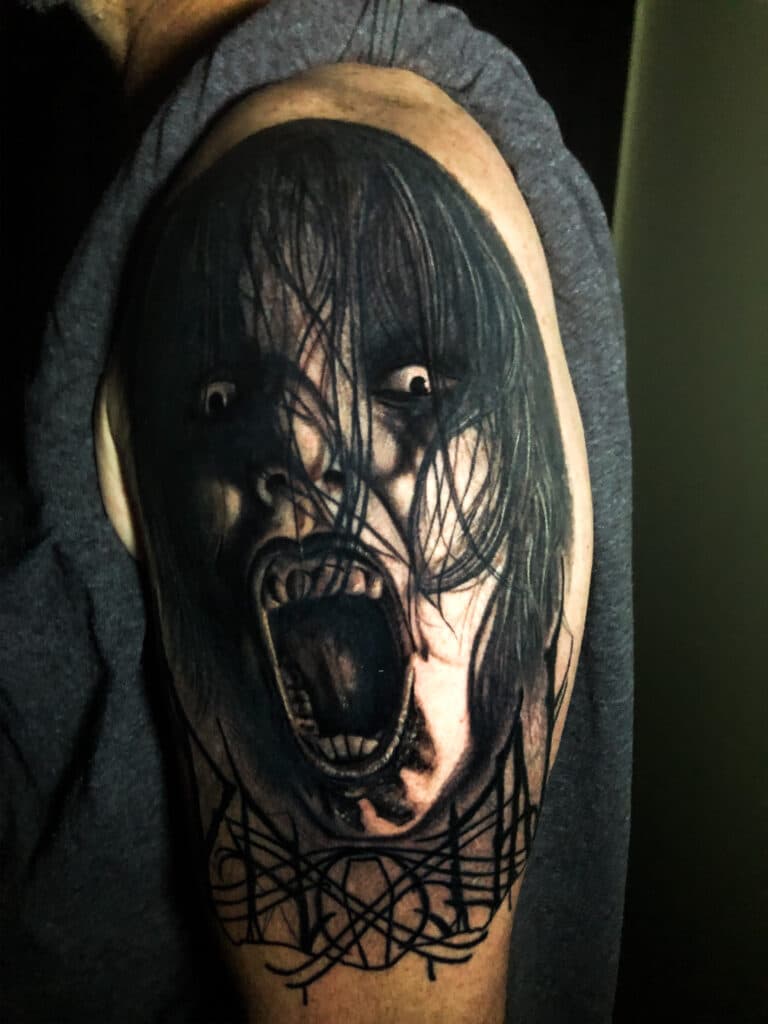 AMERICAN TRADITIONAL/NEO-TRADITIONAL: A classic American Traditional tattoo, or the updated version of the style, Neo-Traditional, are always a great choice for someone that wants old school.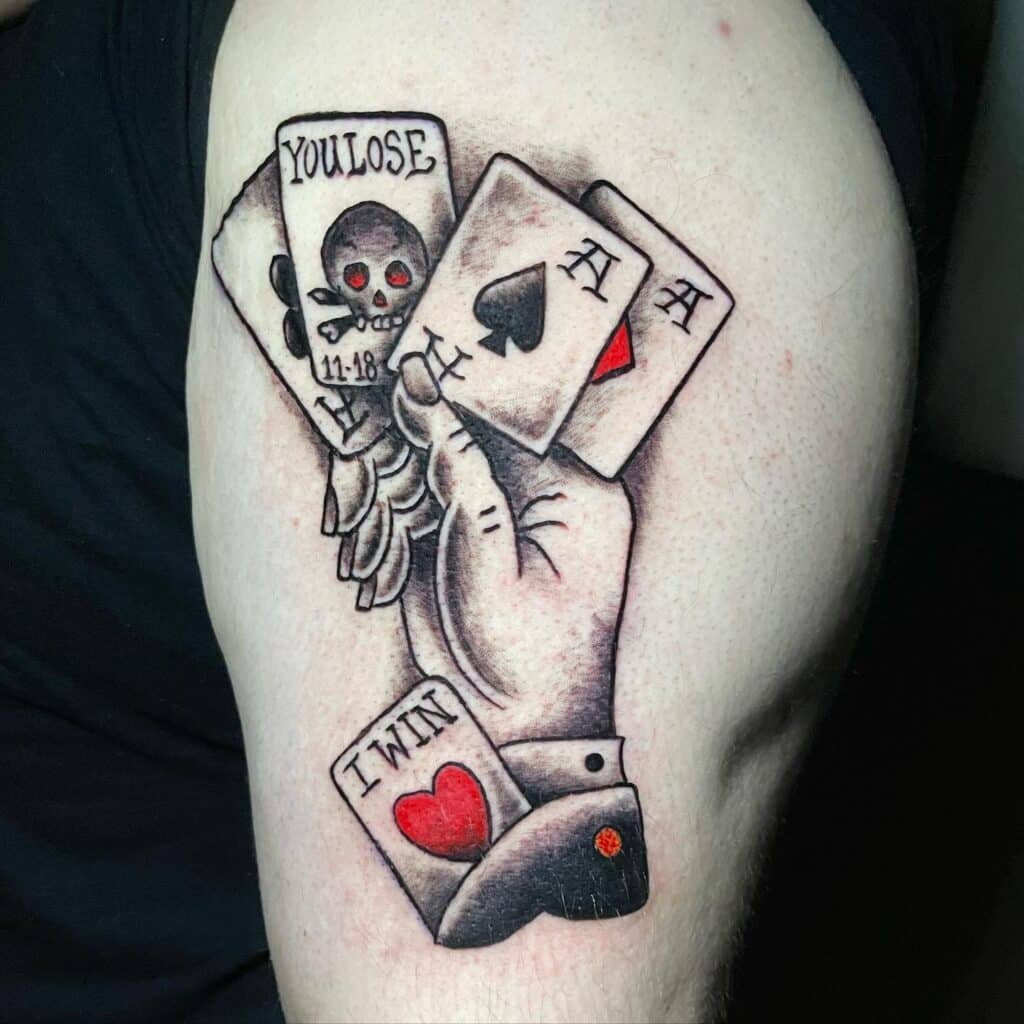 NATURE SCENE: A mountain or forest scene, animals like wolves, bears, deer look great, especially in a larger scale like a full upper arm piece or a sleeve.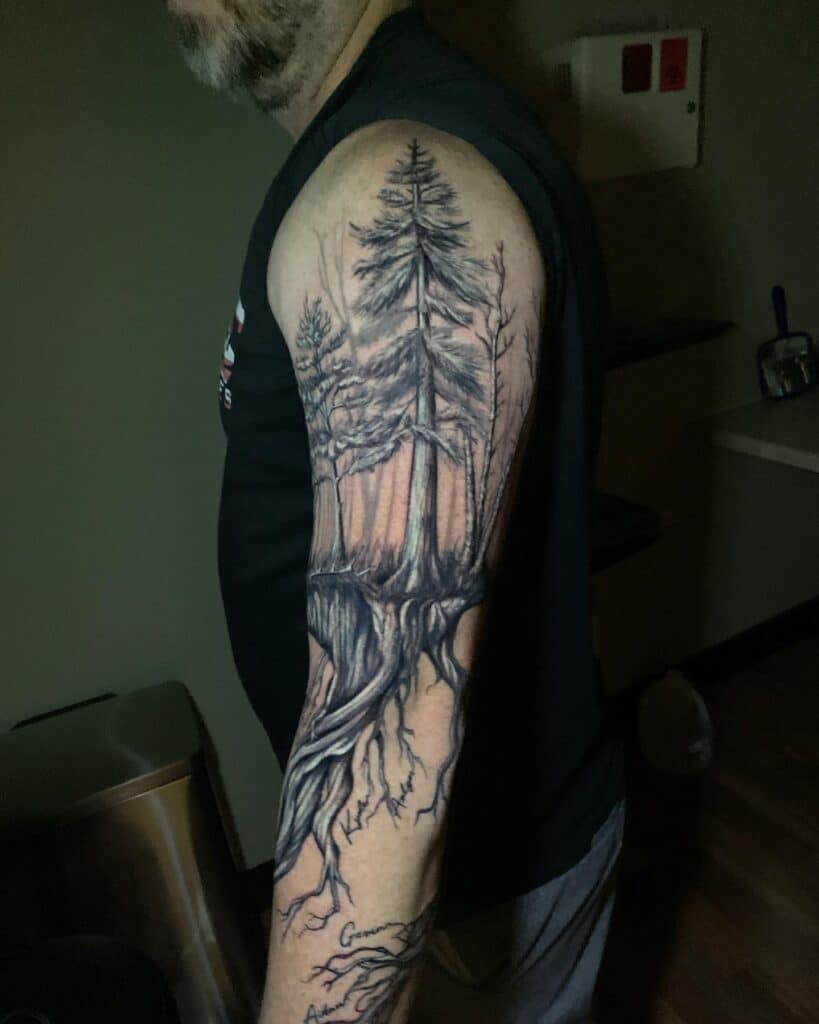 LOCATIONS: A good spot for a new tattoo, if you have the space available, would be shoulder/upper arm, forearm, chest/pectoral.
These are just some of the possibilities to give you an idea. It only stops art you and your artist's imaginations.