YOU ARE ALWAYS WELCOME AT LUCKY BAMBOO TATTOO!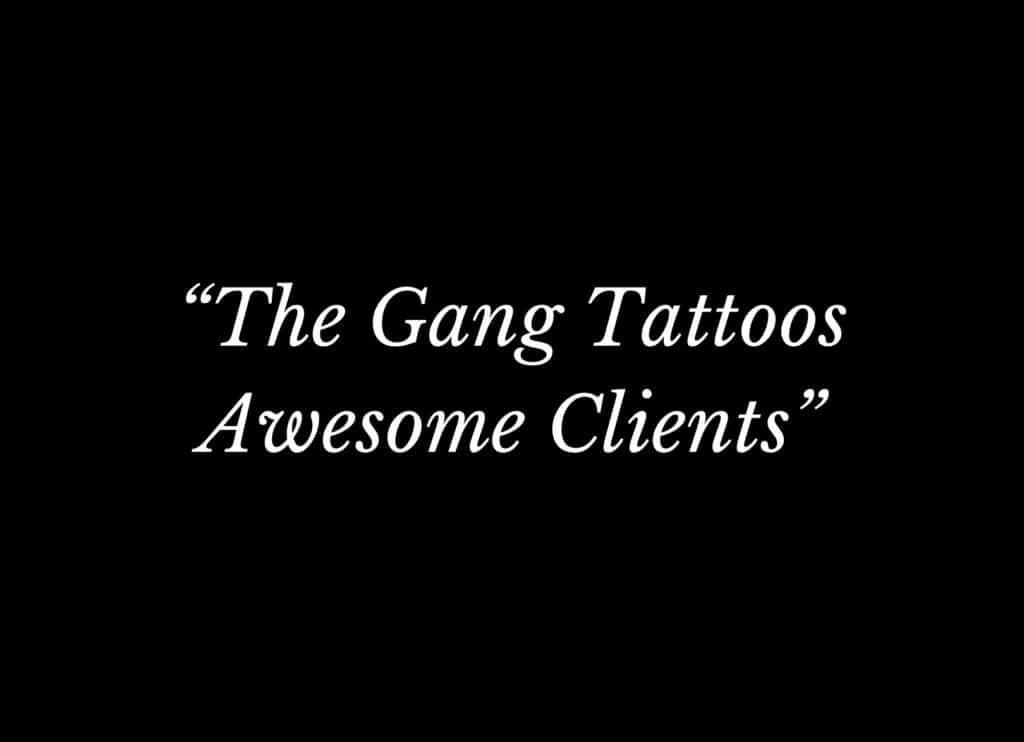 Something that isn't always true about tattoo studios is the camaraderie you will find like you do at Lucky Bamboo Tattoo. From the owner, to the artists, to our studio associate, and to the studio manager; everybody gets along quite well. It's almost family like here. You can't say that with most other tattoo shops. They may get along just fine at other places, but it's often just a punch in/punch out job for them.
Some of our artists are so close, they've watched each others kids grow up. They will babysit for each other, do family gatherings together, and are much closer than your typical workplace acquaintances. The owner likes to do activities with the whole crew, such as going to dinners or events, not just as a "team building" exercise, but more like friends going out to do something fun.
There is no such thing as client poaching at Lucky Bamboo, in fact it's quite the opposite. If one of our artists does a consultation, and they feel like another artist would be a better fit for the desired tattoo, nearly always will that artist recommend the right person for the piece. It's the opposite of greed. Client happiness is definitely a priority, and getting the right artist is part of that happiness.
You also won't find the drama here, like you typically find at other workplaces. A good reason for this is due to the owner. He screens all his artists and anybody else who applies to work at Lucky Bamboo Tattoo. Everyone getting along and being on the same page regarding studio philosophy is important to his business model. Back-stabbing and gossip are practically non-existent. Egos are always checked at the door.
When you have a team of people that work this well together, it can only make the client experience better. It's probably one of the reasons why Lucky Bamboo Tattoo has so many repeat clients. The entire crew always does their best to try and make the customers visit with us the best it can possibly be.
Something that has been expressed very recently by one of our artists is that one of the major reasons their job rocks is due to having great clients. Working in a tattoo studio like this is very different when it comes to customer interaction in regards to other types of jobs. It definitely takes a particular level of trust from the client given to the artist they are working with. When the artist and client coalesce, they form an unspoken bond. It may sound weird, but it's true. That understanding and trust are always monumentally important, and will always make for a better tattooing experience for all involved.
It's a great sign of a business when you see the same people that have been there for years. Lucky Bamboo Tattoo has been in business for over 16 years. In that time, besides the owner, Jared, Christina has been here since the beginning, and the rest (with the exception of our newest artist, Vitalii) have been here for years. Christina is well known for her beautiful ornamental and mandala pieces, alongside her many other fantastic designs she's done over the years.
Leah started off as Jareds apprentice, and has since moved up to be one of Wasatch Valleys top tattoo artists. Pineapple started his career in California many years ago, and has since been with the Lucky Bamboo Tattoo family, and a staple in this tattooing community and is well known for his style and personality. Nobody has more positive reviews than Pineapple. Rob is a local that joined with the studio a few years ago and has gained a reputation for some of his larger designs and beautiful nature scenes. Vitalii is a master at hand-drawn norse designs, and doing large pieces in that style is his passion.
More of our artists works can be seen by clicking the button below!
If you're looking to get a tattoo in a studio where it's a great environment, the people are welcoming and friendly, has private rooms, and professional artists to help you with your design, Lucky Bamboo Tattoo is the place for you!
ARE YOU READY FOR YOUR NEXT TATTOO?
If you're ready to get your next tattoo done, schedule an appointment with an award-winning tattoo parlor. Here at Lucky Bamboo Tattoo, we have some of the best and most experienced tattoo artists in the Salt Lake City area. We can tattoo any style you'd like, and our artists can even design your next piece as well.