Mother's Day is coming up soon! Get Mom a gift that'll last a lifetime. Surprise her with the gift of art!
-A gift card for that tattoo she's been wanting to get
-T-shirts, hoodies, tank tops and more from her favorite tattoo studio
-Artwork by Christina Walker & Jared Preslar
Mother's Day Special Promotion!
Join us on Facebook this Mother's Day for your chance to win a $100 gift certificate! Instructions will be published first thing the morning of, and winner will be announced by end of day 🙂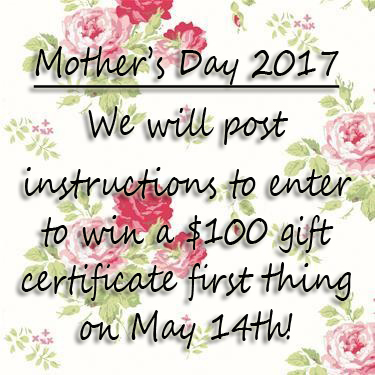 Happy Mother's Day! <3