SOME PEOPLE REALLY LIKE DARK AND SPOOKY TATTOOS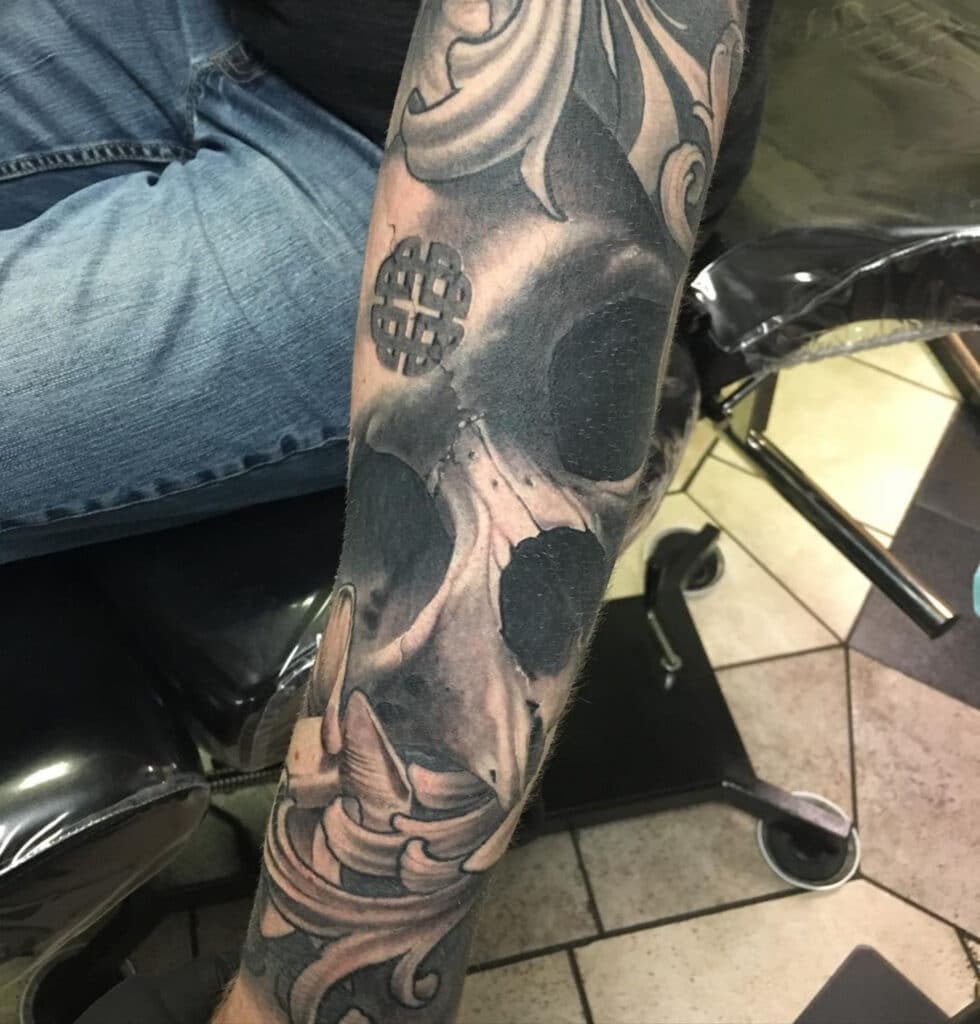 There are quite a few people out there that embrace the dark, when pertaining to tattoos. Dark art tattoos, creepy tattoos, spooky tattoos, or what have you, there is definitely a place in the tattoo world for these kinds of art. There is a certain beauty and aesthetic to them. You can take nearly any subject matter, and a good artist can make a darker version of it.
What kind of person gets one of these styles of tattoos? There are people from just about every walk of life that have a brilliant dark or spooky tattoo. It doesn't matter what you do for a living or your moral/spiritual beliefs. A tattoo of this style is for anyone. It's limitless. A priest can get a beautiful dark art skull piece just as well as a guy headed to Sturgis for his 20th ride.
Embracing and appreciating the darkness in things does not make a person bad or evil. Look at the gothic architecture of the 12th century. The beautiful art of H.R.Giger. The amazing macabre photography of Joel-Peter Witkin. The whimsy darkness of the works of Edward Gorey. The writings of Mary Shelley, Bram Stoker, Stephen King and let's not forget the fantastic tales by Edgar Allen Poe.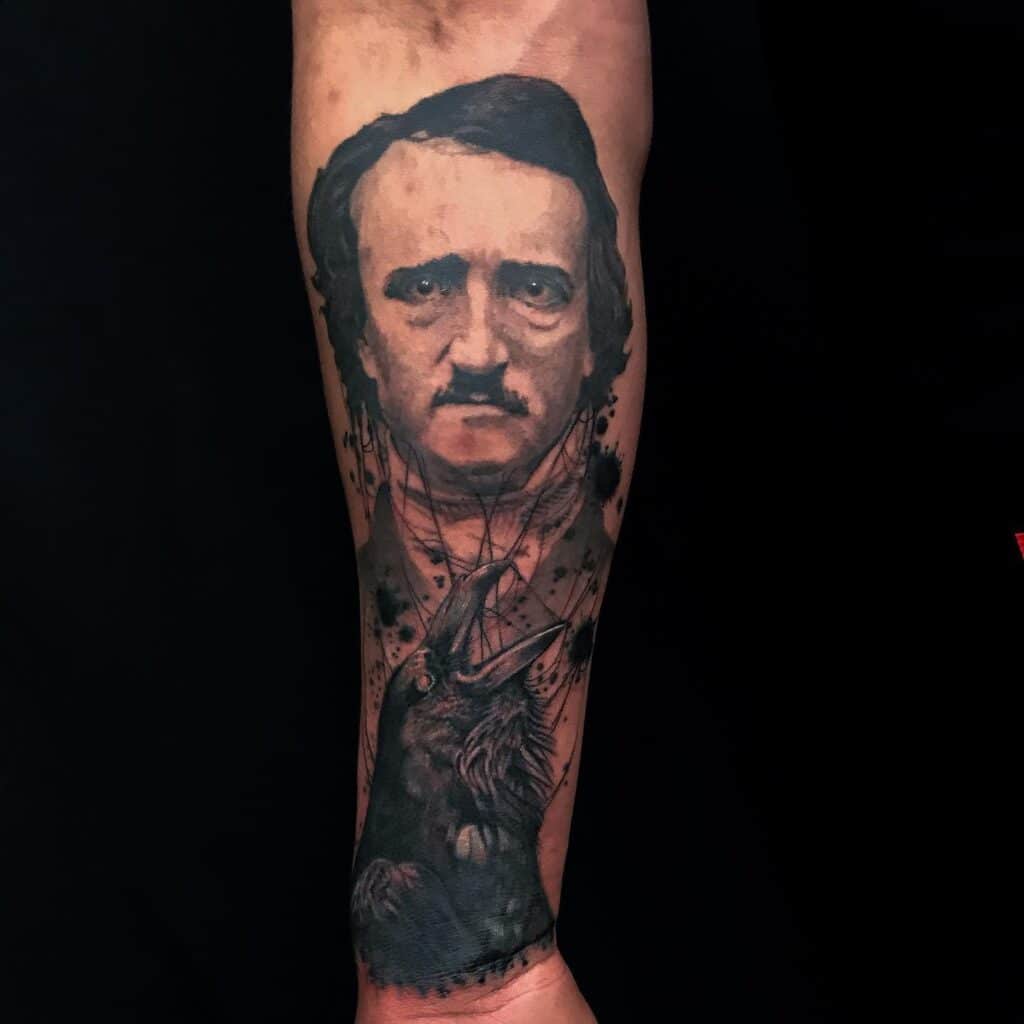 WITHOUT DARKNESS, THERE IS NO LIGHT
The contrast of darkness and light can also make great subject matters for a tattoo. Like a classic image of an angel battling a devil. Yin Yang symbols are a great example of this duality. Another representation could be a sun and a moon. Expressing the duality of our nature is a fun and interesting take on a design for a tattoo.
STUDIO EXAMPLES OF DARK AND SPOOKY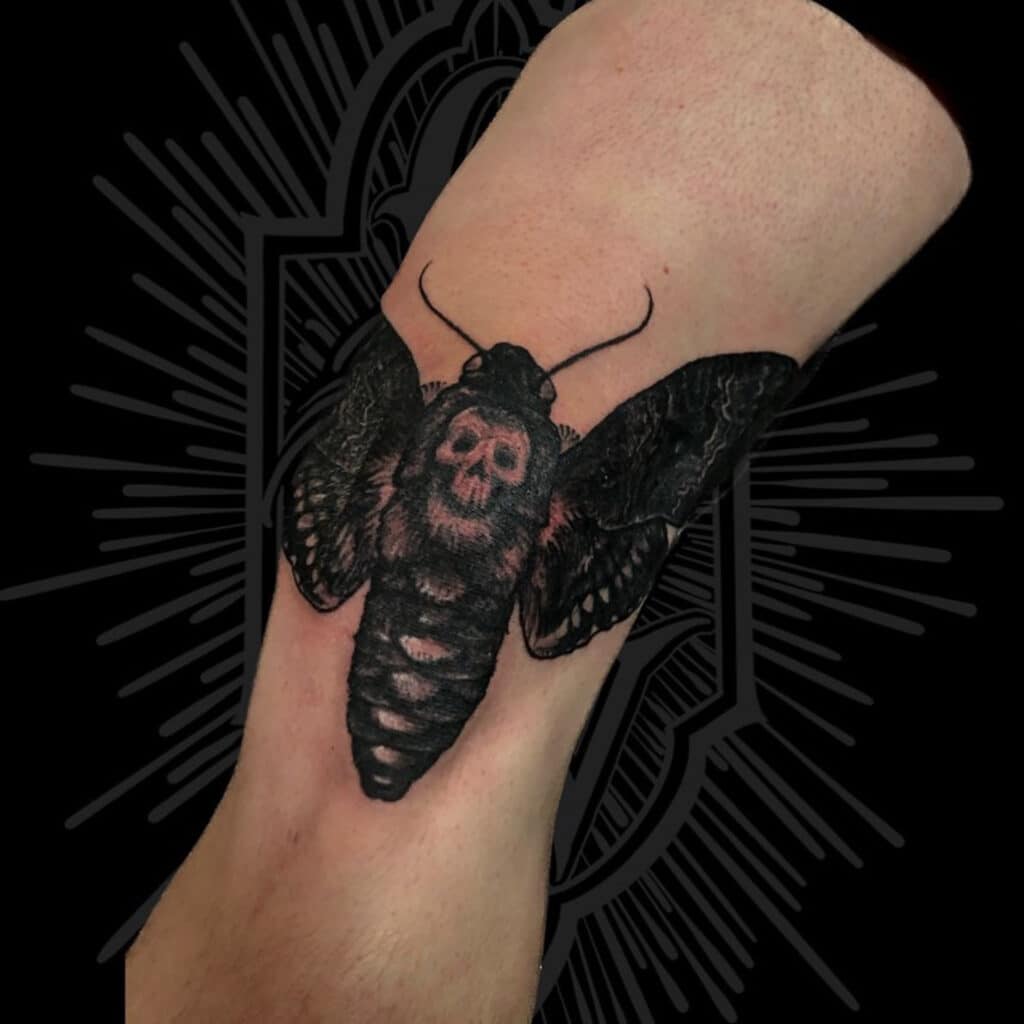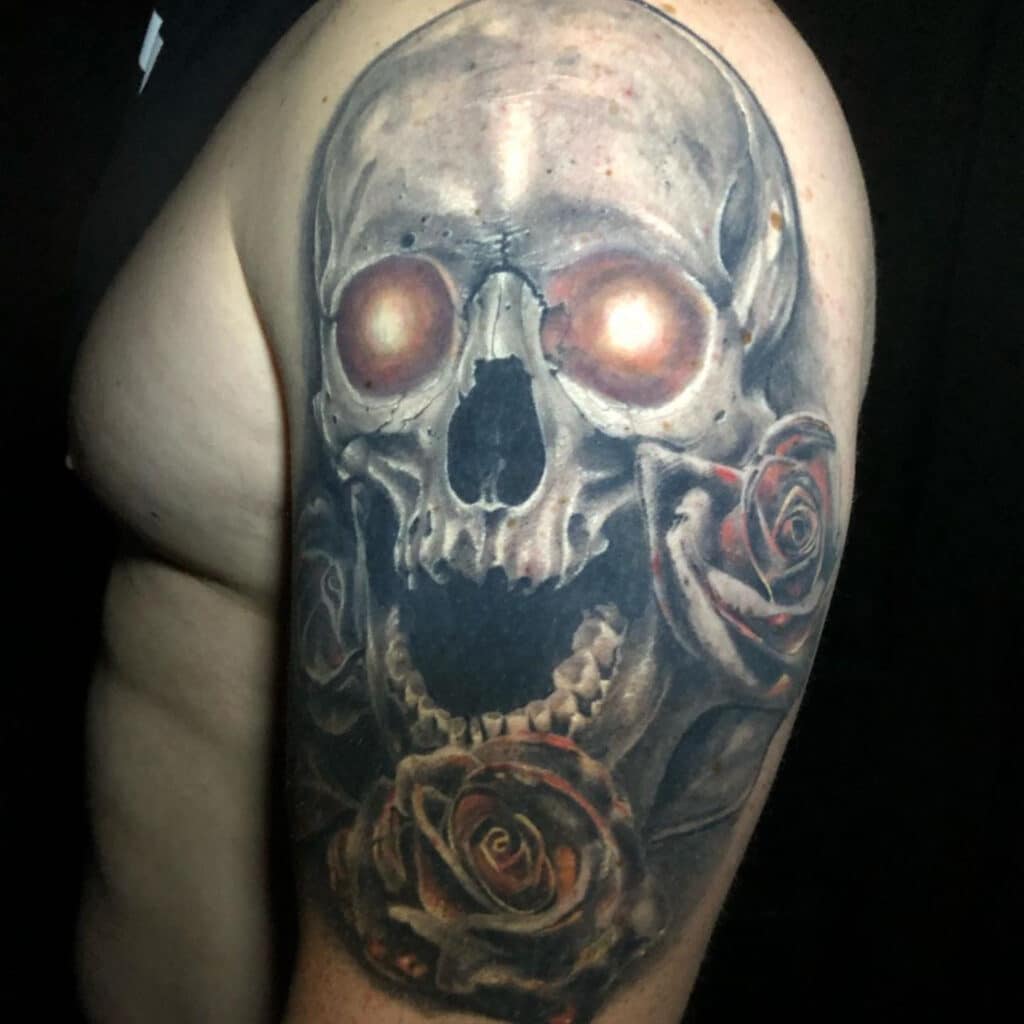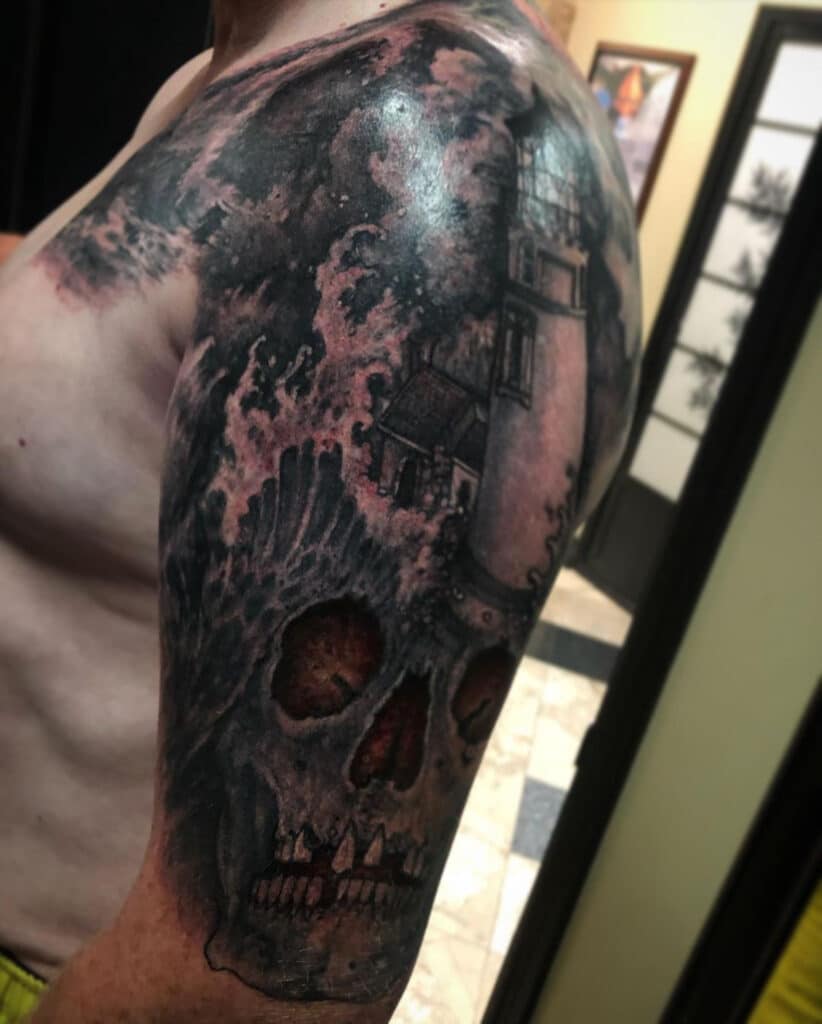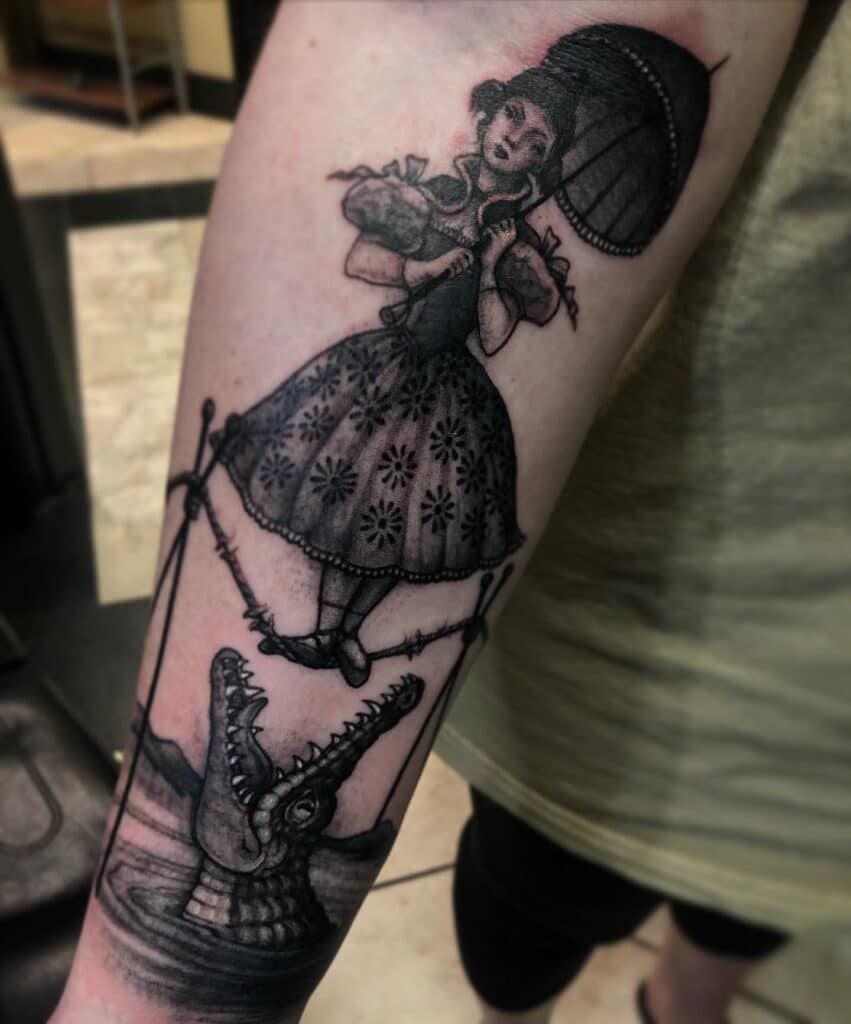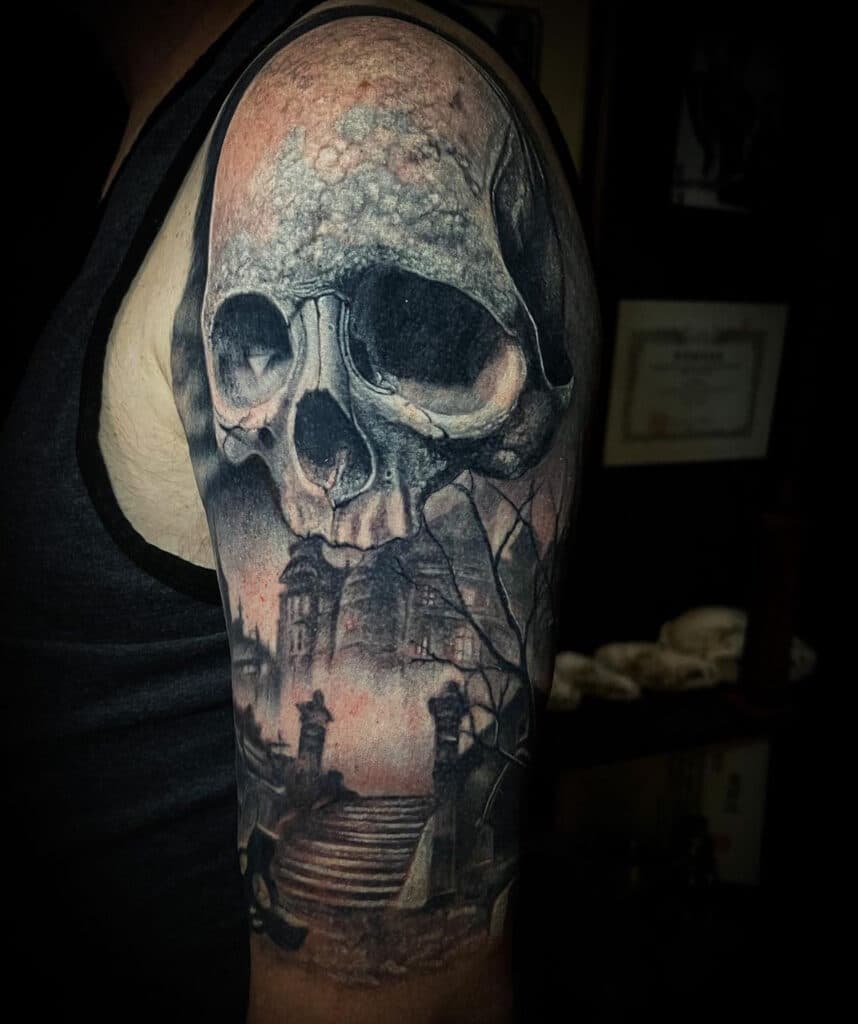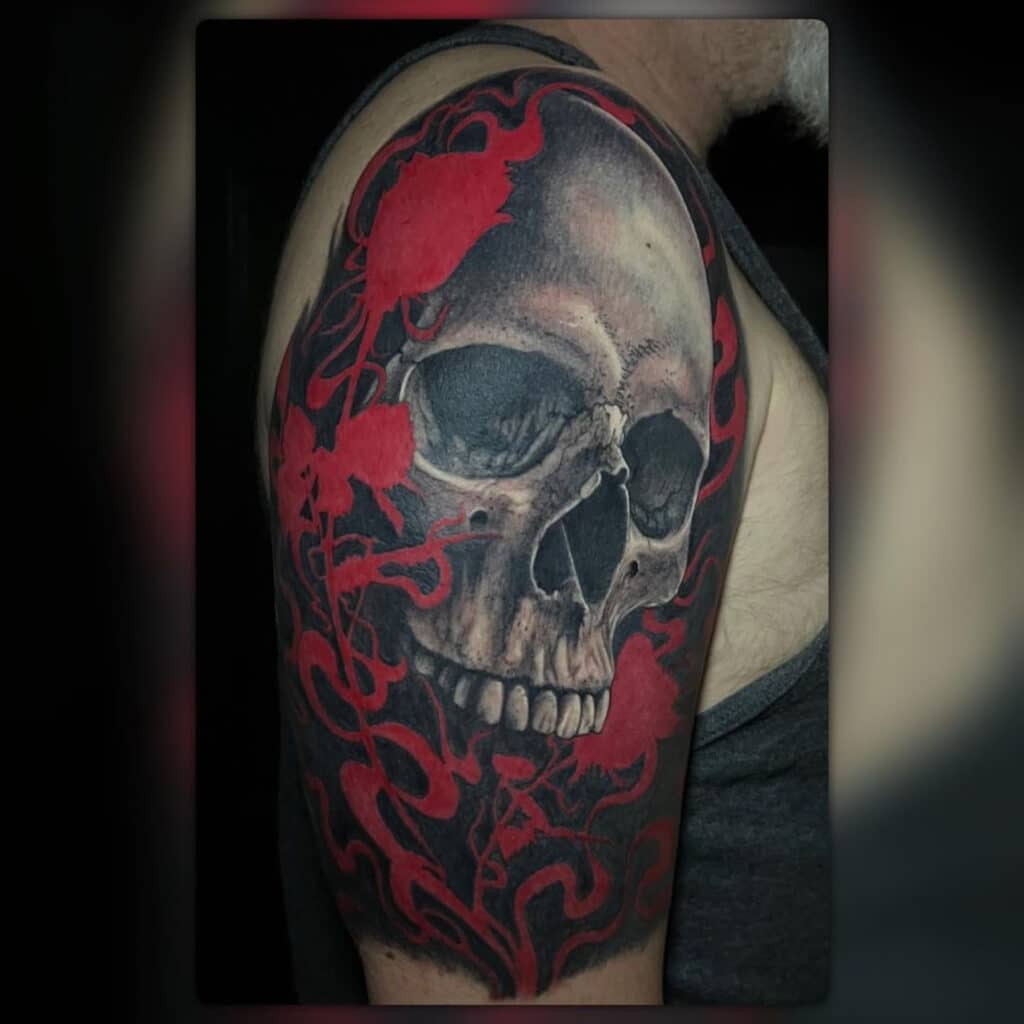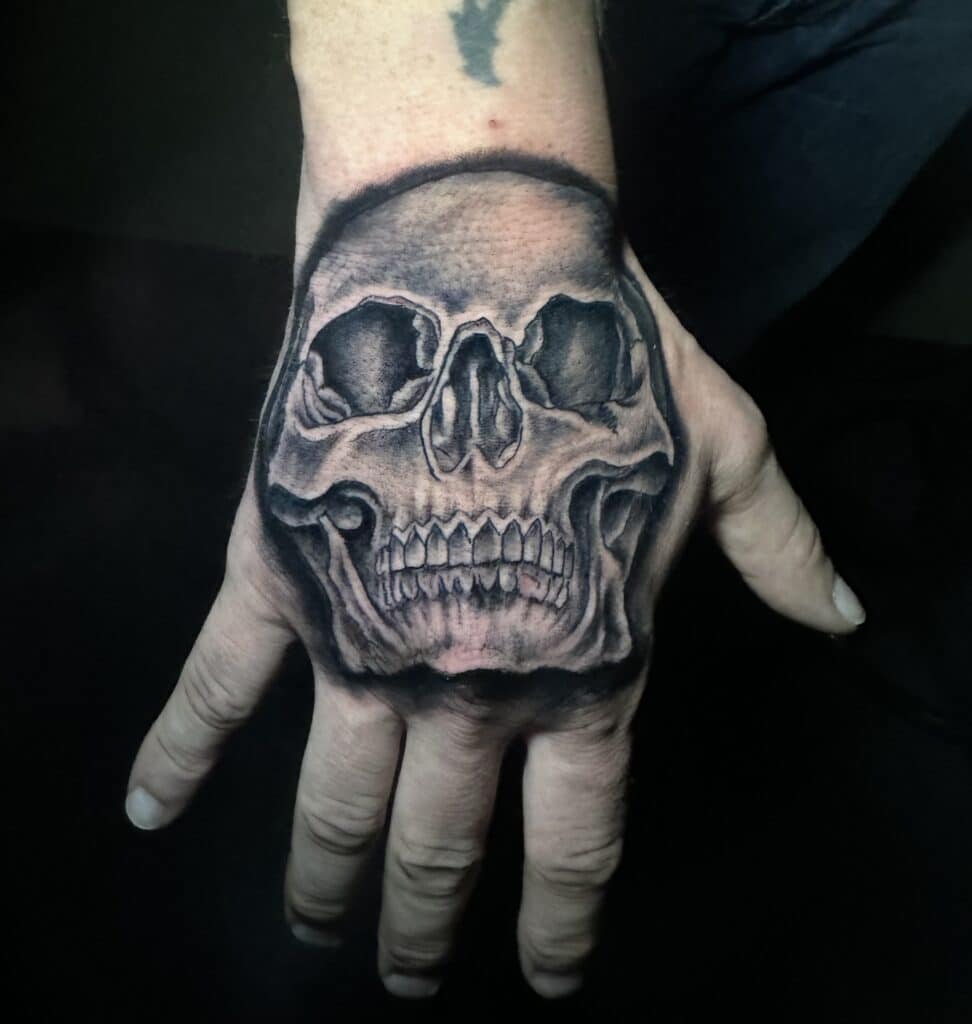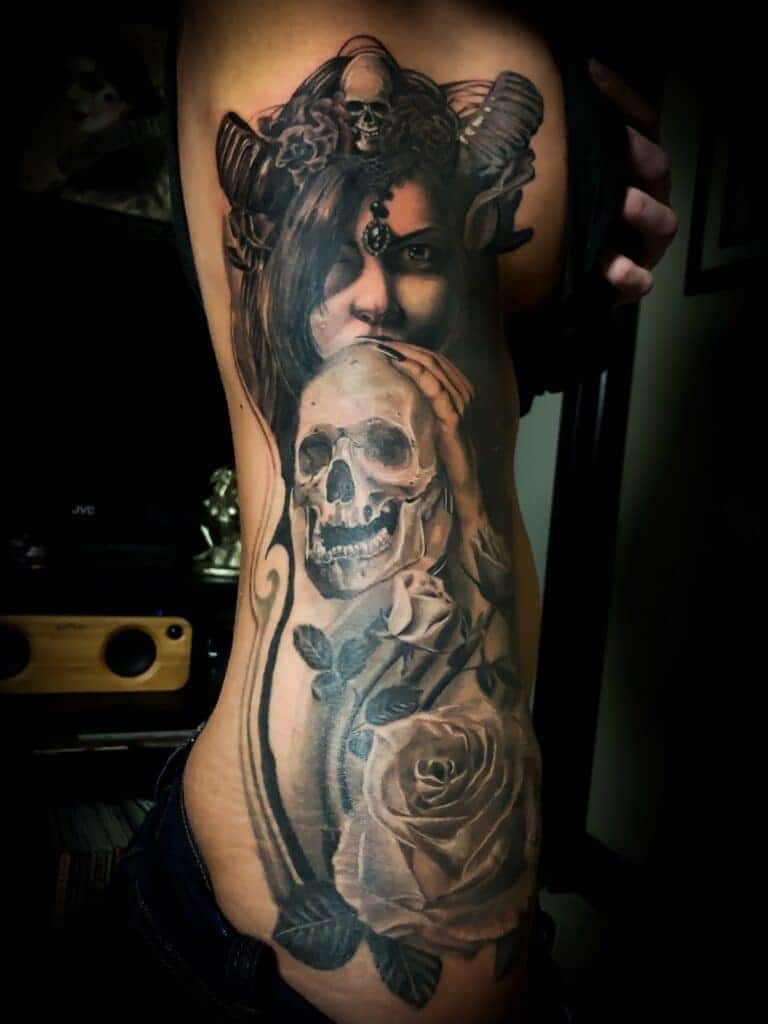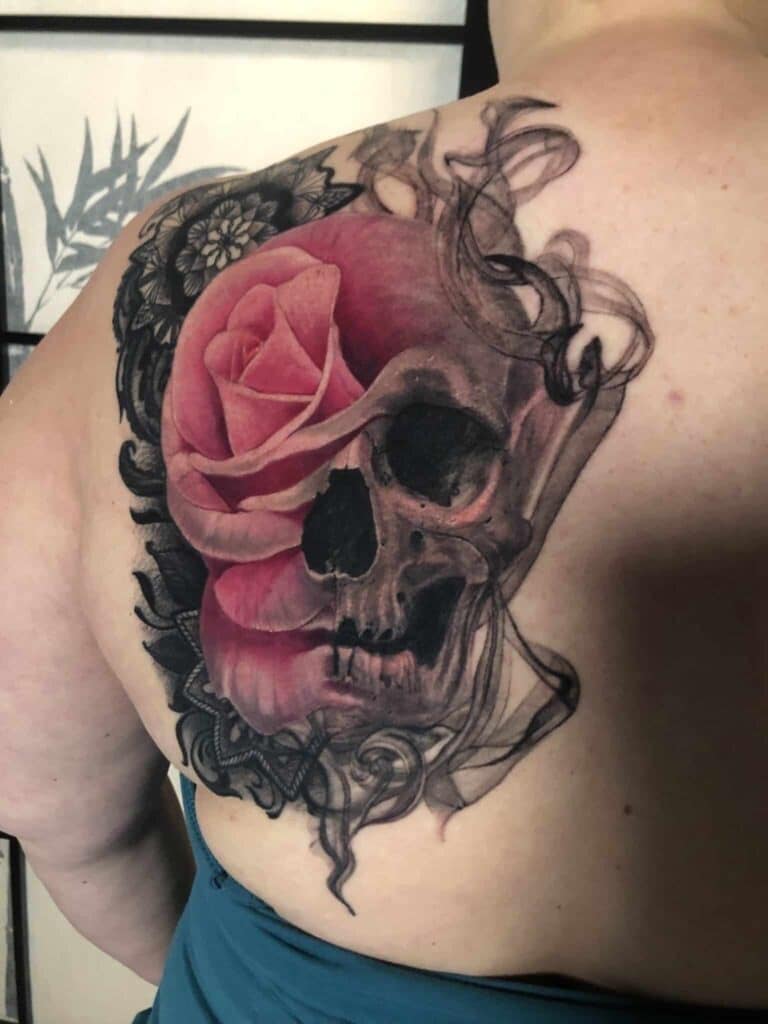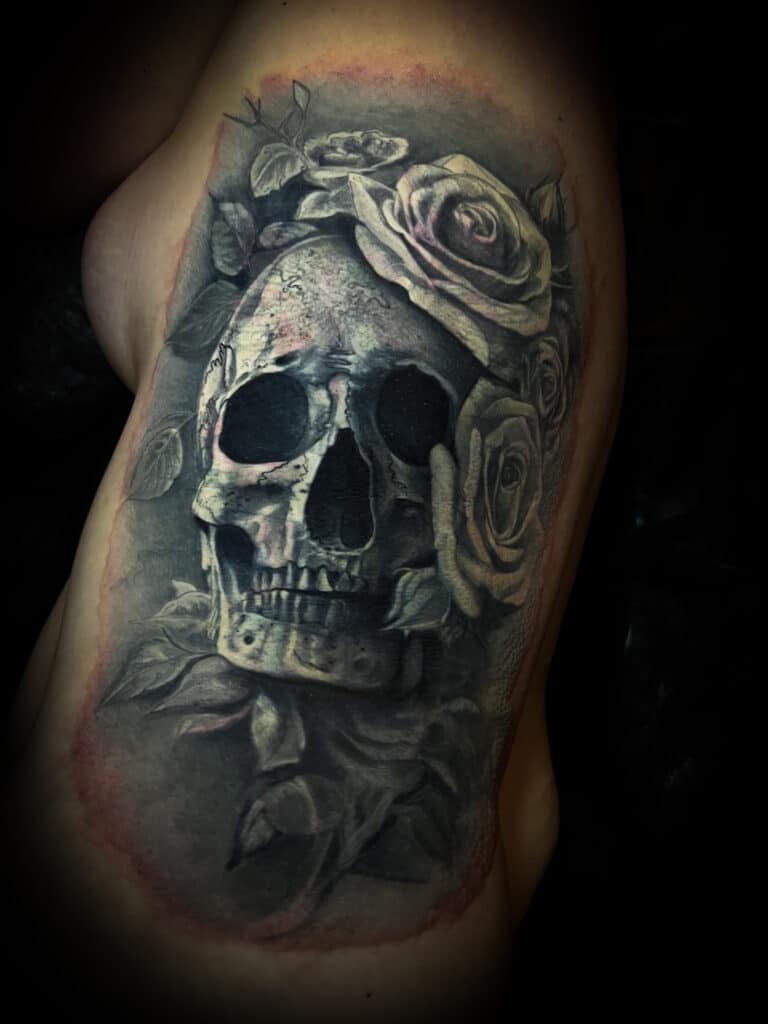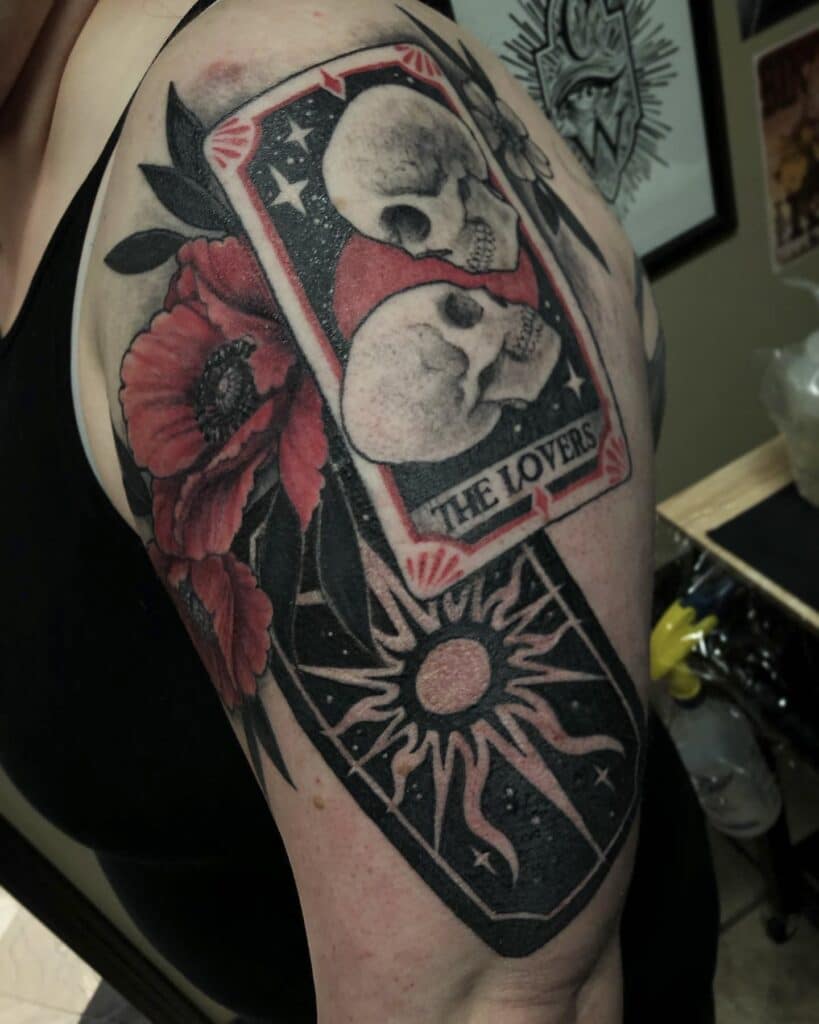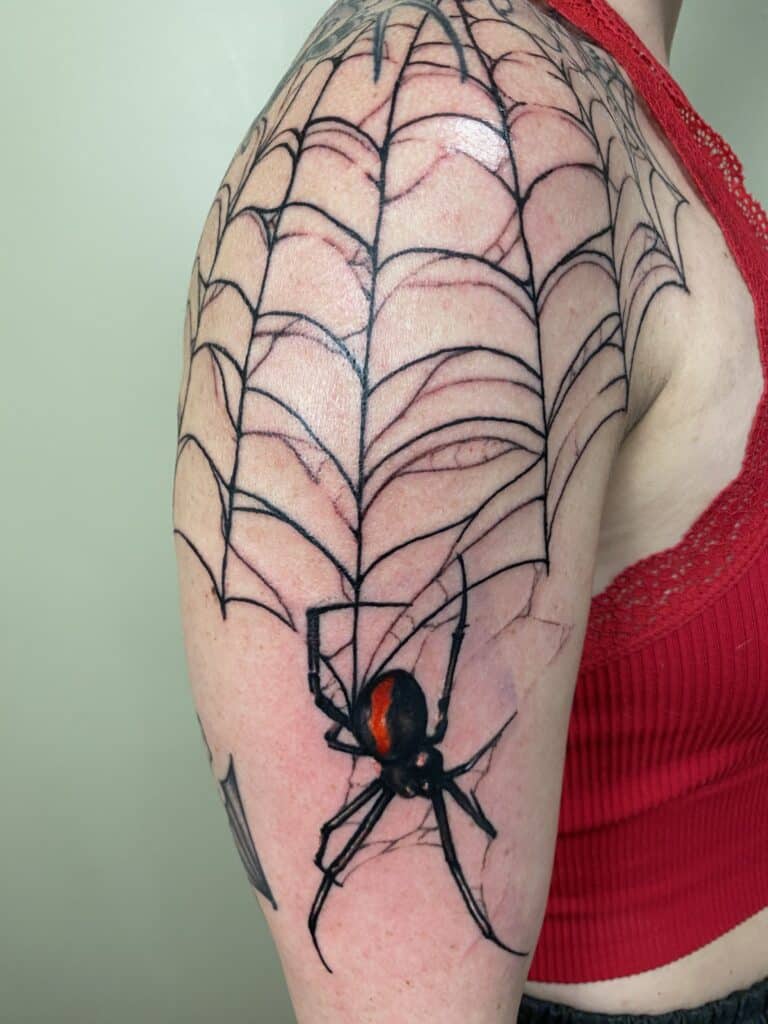 WHO TO BOOK WITH?
While all of our artists are fully capable of doing these kinds of tattoos, the top dog for it at Lucky Bamboo Tattoo is Jared. If Jared is booked, any of the other artists can certainly help you out with your desire for a tattoo in the darker genre.
With Pineapple, you may consider something with a traditional flair. Or, go ornamental with Christina and Leah. Perhaps you'd like to go with something grounded a bit more down to Earth, Rob's your guy. Putting a Nordic twist on the piece you want would definitely be Vitalii (or Jared, as he is certainly skilled in Norse art as well). The good news is that no matter which artist you choose, you won't be disappointed!
If you've gotten inspired and are interested in booking with us, please call us at 801-497-9700 to inquire about availability with one of our artists. We can often get you a time/cost quote without you even needing to step foot into the studio. Please reach out, we'd love to help you with your next tattoo!
ARE YOU READY FOR YOUR NEXT TATTOO?
If you're ready to get your next tattoo done, schedule an appointment with an award-winning tattoo parlor. Here at Lucky Bamboo Tattoo, we have some of the best and most experienced tattoo artists in the Salt Lake City area. We can tattoo any style you'd like, and our artists can even design your next piece as well.